Latest Jamaica-No-Problem.com News
Welcome to our many new subscribers since our last Newsletter, and many thanks for subscribing.
Forgive the long gap since our last Newsletter.
Future newsletters will be at monthly/two monthly intervals.
Jamaica-No-Problem Continues To Grow Steadily
In just 20 months since registering our Jamaica-No-Problem domain name, we are now averaging over 250 visitors per day/7,500 per month. Each month sees a steady growth in visitors.
Our current Alexa ranking is 675,000, indicating that we are in the top 1% of sites on the web.
Create Your Own Page on Jamaica-No-Problem.com
If you have any interesting stories, memoirs or information about anything to do with Jamaica that would be of interest to our visitors please take the time to contribute where appropriate on the site.
Reviews of ... or information about ... Attractions, Hotels, Golf Courses, other facilites, or coming Jamaican Events ... including photographs ... will be welcome.
Contribute your Jamaican Recipes.
Even just add your comments.
It's easy to do, won't take long, and I always check to make sure that everything is OK before putting your contributions live.
Your input will always be appreciated, and will help our site to grow and become "The Best Website" for visitors to get information on the real Jamaica.
Our Jamaica Hotel Directory
If you have any friends who would benefit from publicising their place, please tell them about our FREE Directory, where they can get a FREE full page listing for their hotel, guesthouse, villa, beach cottage or any other place where visitors can stay.
Our Jamaica Trip
We arrived in Jamaica on Saturday 28th May, and set off on a hectic tour of the island. Three nights in Bluefields Westmoreland, three nights in Mandeville, two nights in Treasure Beach, back to Mandeville for one night, then three nights in Kingston, one in Ocho Rios and the last night in Montego Bay ... departing on Saturday 12th May, and arriving back in the UK on Sunday 13th.
Inevitably we only covered half of what we planned but got lots of photos and will be busy writing about what we saw and experienced over the coming weeks and months.
SBI's new Website Builder - BB2
The testing of SBI's BB2 has almost been completed. Within a few weeks we should be using this new "Rolls Royce" of website builders. This massive project has been implemented, as with all other major improvements over the years, at no extra cost to SBI users.
Once BB2 is up and running a great amount of content will be added to Jamaica-No-Problem, and most of the existing pages will be converted to BB2 and updated.
We will keep you advised of major additions and changes over the coming months.
Regards, and all the best till our next newsletter.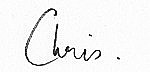 Chris Aguilar.
New!

Comments When you leave a comment about this page ... it will also appear on Facebook.