Jamaica-No-Problem Blog
Our Jamaica-No-Problem Blog is a collection of snippets of the latest news about Jamaica, and the latest updates to Jamaica-No-Problem.
Subscribing to our RSS News Feed (in the left column) will bring this news to you, in YOUR choice of newsreader, as soon as it is posted.
Sep 06, 2016
Unearthing The Diamond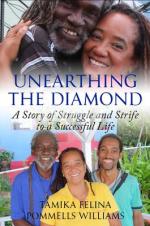 The Story of My Life I am a Jamaican author ... I smile at the word author ... I love writing but until July 19, 2016 I was not a published author ...