The Math Club
by Jefrey Blake
(Ruskin, Florida, USA)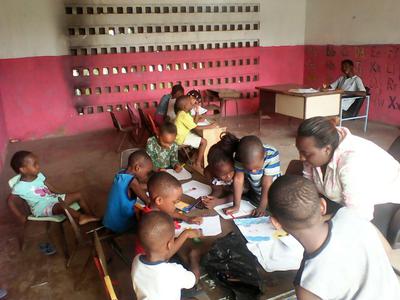 Summer Camp in Seaview Gardens
The Math Club Inc (JA) is a non profit organization which is operating in three very volatile communities in Jamaica. Our goal is to bring mathematics to students in a way that they find fun in it. We operate The Math Club Radio Show which is aired every Thursday on Roots 96.1 FM, also live on Facebook.

We are operating in Seaview Gardens, Kingston / Parade Gardens, Kingston / Logwood, St. Thomas

The Math Club Inc. (JA) conducts an annual math Competition for 4th, 5th and 6th graders. - The Paul Bogle Math Competition.
Join in and write your own page! It's easy to do. How? Simply click here to return to Share What You Know About Jamaica.