Jamaican People
Out of Many One People

Jamaican People are an example to the world ... we show how people of different cultures, skin colors, religious backgrounds, and ethnic origins can come together and live together as one people ... in friendship, in harmony, happy and smiling, and with a laid-back attitude of "No Problem Mon - Soon Come" ... whatever fate brings our way.
We Are Amongst the World's Best
Jamaicans excel at home and abroad in many fields of endeavour ... athletics ... basketball ... cricket ... football ... politics and public service ... medicine ... singing ... music ... the hotel trade ... and, sadly yes, no claim to fame, but even our gangsters and drug gangs rival the greatest American gangsters of yesterday.
But then, there have been few welfare hand-outs in Jamaica allowing people to sit on their backsides doing nothing as happens in much of the Western World ... Socialism I think you call it.
Throughout history Jamaica's people have had to fight for themselves against oppression, lack of opportunity, and poverty ... and they have done so, and won ... "No problem Mon".

Meet some of our Jamaican people in this inspiring 8 minute musical video! It features Ernie Smith and many of our top artists. Absorb the community spirit and togetherness of our people.
"New" Jamaican People
Even in our more recent history, Jamaica is still acquiring new Jamaican People.
People who come to visit, fall in love with Jamaica, invest in Jamaica, become a part of Jamaica, and become one of our Jamaican People.
In the late 1950's American Rudy Mantel stopped in Montego Bay to refuel when co-pilot on a cargo flight. He promptly resigned his job, came back to Jamaica and started Jamaica Air Taxi, and susequently Trans Jamaica Airline in partnership with the Jamaican Government.
Errol Flynn, his wife Patrice Wymore Flynn, Noel Coward, Ian Flemming, Johnny Cash, Ralph Lauren, and more recently New York tycoon James Goren and his wife and family ... have all fallen in love with our Jamaican Magic, with the beauty of our island, and especially with our laid back, no problem mon, soon come people.
They, and many other visitors, have made Jamaica one of their homes ... have become one of our Jamaican People, and a part of Jamaican society and Jamaican history.
When You Visit Jamaica
We can't be as bad as all the doomsayers claim if these visitors who came to our shores ... and discovered the real Jamaica, the one that we Jamaicans know ... fell in love, and stayed.
So when you visit Jamaica ... put your fears to one side, be sensible in your journey of discovery, but ... go out, discover Jamaica, and enjoy her beauty and her people.
You never know, you may be one of those who stay.
Some Special Jamaicans
We will highlight many of our people and their achievements, some of them famous, but most just ordinary Jamaica People, who through their determination have achieved in spite of many adverse circumstances.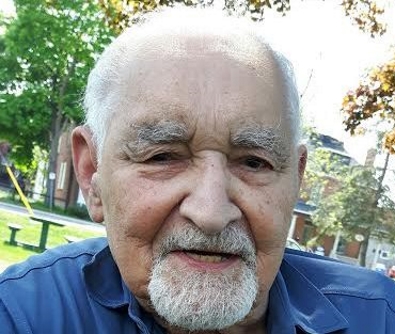 Charles Levy
Husband, Father, Scientist, Author, Poet now living in Canada, but with an unquenchable love for Jamaica, his homeland.
Tammy Browne
Her love of animals has seen this remarkable lady dedicate her life to looking after stray animals in and around Montego Bay. In 2009, with friends, she started the Montego Bay Animal Haven, a charitable organization.
To find out how you can help go to her page.
Valerie Dixon
Author, Educator, Researcher.
In searching for her roots she gets taken back to Marcus Garvey. She says "I did not know I was black until ... 
Tamika and Ian Williams
They took a hillside, 2000 ft above Montego Bay, which was nothing but rock, and have made it in to their home and the Ahhh ... Ras Natango Garden and Art Gallery.
Ian Williams (Ras Natango) is an artist whose paintings adorn the walls of major hotels, and many homes across the world.
An interview with Barbara Reynolds - a very talented Jamaican Artist and mother of world famous singer Kaya Jones, the youngest female singer to own her own record label.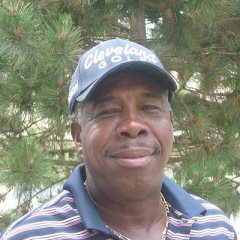 In 2000 he became the first Jamaican golfer to play on the European Seniors PGA Tour. He started his golf career as a caddy at the 9 hole Manchester Club in the late 1950s.
Photo courtesy of Jerry Bruner
A Jamaican with a passionate, and burning desire to help others, and improve the fortunes of Jamaica and the Jamaican people. She has dedicated her life to promoting tourism in the Jamaican countryside and developing local communities throughout Jamaica.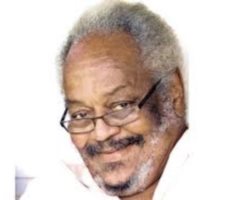 Judy Ann MacMiilan
One of Jamaica's most talented artists Judy Ann started showing her talent as a painter from the age of 5. She now offers one week residential teaching sessions at her home, Rockfield, near Ocho Rios. 

For more information go to http://www.judyannmacmillan.com
Four Special Jamaican Students
Four Jamaican Students from the Northern University in Mandeville have impressed Silicon Valley and Microsoft with their software.

Meet and be proud of Damian Mitchell, Ayson Baxter, Conroy Smith and Imran Alley.
To write a review or just tell YOUR story  scroll down below the comments section.

Do You Know Any Special Jamaicans That You would like to Tell Us About?
Share What You Know
Share your story or knowledge and include up to 4 photos if you wish (maximum width 450 pixels).

We will review what you submit before posting it, and iF you submit 300 words or more of ORIGINAL material we will create your web page.
Less than 300 words, or if material is copied from another website, we may use what you have submitted, at our discretion, to update this page.

What Other Visitors Have Shared
Click any link below to see what information other visitors have shared ...