TOTLYN OLIVER BANKS
by Totlyn
(Columbia, South Carolina)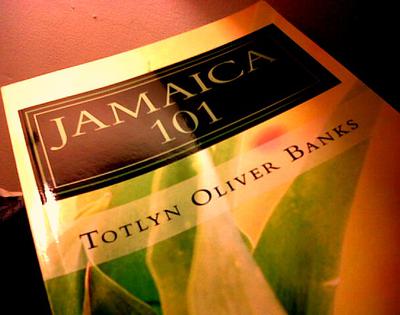 The JAMAICA 101 book
Totlyn is a Jamaican forever in love with her island home. A broadcaster by profession, she has been involved in communications, media and theatre for the past 30 years.

Her latest endeavour is a 120-page book on Jamaica entitled JAMAICA 101. This is an easy read for travellers who have been to Jamaica, or who have not yet gone; also for those who are Jamaicans, friends of Jamaica or Jamaicans living elsewhere in the world.

JAMAICA 101 speaks of the language, music, food, herbs and even birds to be seen in Jamaica while birdwatching.

Totlyn is credited with the late-night radio show THE DAWNING on RJR for which she earned awards from the Jamaica Music Industry.

She has interviewed musical giants such as Jimmy Cliff, Sly & Robbie, Dennis Brown, Burning Spear, just to name a few. A lover of Jamaican music of all genres, she will often be found being the MC for a host of cultural entertainment events.

Totlyn holds a Masters Degree in Education from the Mt St Vincent University, Canada and did part-time lecturing at the University College of the Caribbean. She has published in the A & M Texas University Journal of Education on Africentrism & Male Education.