Marcus Garvey Fair
by Chris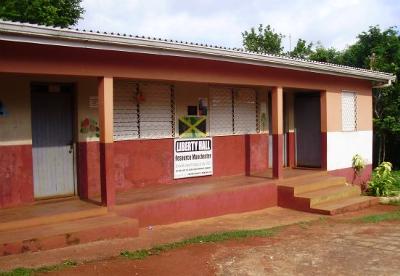 Liberty Hall Resource Village
The Marcus Garvey Fair is held annually in Jamaica in a small village named Resource in the hills of South Manchester.

This annual fair, which takes place in "Black History Month", celebrates the life of Jamaica's first National Hero.

Activities Include

Viewing of Garvey's memorabilia, including highlights from his speeches and Manifesto for economic reforms.

Exposition of art done by local artists.

Day long cultural presentations, with a grand finale.

Guided walking tours to places Garvey frequented,

Cooking of meals/dishes using cassava - cassava was the staple crop of the Taino Indians who lived in the area before the coming of the Europeans and Africans - and a Bammy making demonstration.

Food is on sale at a variety of stalls, and the entrance fees collected are contributed to the Liberty Hall Redevelopment Fund in Resource.

Souvenirs centered on Garvey are on sale.


Marcus Mosiah Garvey was born in St Ann's Bay on 17th August 1887. He only visited Resource for a few months.

So what connects this small village to this great man? And why a fair in this small village?

Click here to read more about Marcus Garvey and Resource Village.


The Marcus Garvey Fair is hosted by the Resource Citizens Association and the Manchester Environmental Protection Agency (a registered non governmental organization) in collaboration with the Universal Negro Improvement Association (UNIA), the National Best Community Foundation/Countrystyle Community Tourism Network, and the International Institute for Peace through Tourism (IIPT) Caribbean.



Join in and write your own page! It's easy to do. How? Simply click here to return to Jamaican Events.